If you make the right decisions, you can grow your eCommerce business into a force in your industry, especially if you start off with a reliable platform like Magento. It's important however to recognize that there are certain steps you need to take along the way to create the kind of shopping experience that your customers are looking for.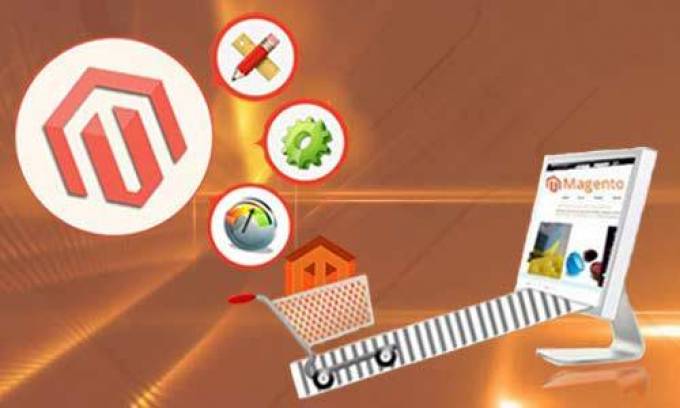 Creating a store online is relatively easy, but attracting customers and getting conversions is another story. If these are areas you have been struggling with or are concerned about, you need to consider hiring a Magento website development company that has experience on the platform and can help you make those crucial decisions for the future of your business.
Here are just some of the most important reasons why you need an expert Magento developer in your corner helping to grow your online store.
1. Users Are Looking for an Optimized Experience
One of the first major reasons you want to consider is simply that your users are looking for an optimized experience. There are certain expectations that you need to meet when it comes to running an eCommerce store, and this is especially important if you want to scale and actually grow as a brand.
When a user enters your website, they want to feel secure and have their needs attended to. That means your website needs all of the right professional touches to make sure that your branding connects with the users and that the design or layout of the site itself is helping your users find what they are looking for.
Another aspect of the user experience is in preventing amateur design flaws or other glitches and errors from occurring. Your website should look and feel professional, which goes without saying but is often overlooked. Part of your website's job is to convey trust and authority to your users, in order to help them convert. Website design companies specialize in this area of development and will be able to give your website that polished look.
A Magento Website Development Company Can Offer Ongoing Support
Something many eCommerce businesses don't take into account in the onset is how important ongoing support is for addressing the myriad of issues that pop up from time to time. No matter how great or expensive your website is, issues are bound to arise. This is especially true if you intend on changing anything or upgrading any functionality. On Magento this is important because it is an open-source platform that allows for many customizations and features. Without the proper support, conflicts and issues are bound to happen and if you are left without the right professional assistance, it could cause your site to perform poorly or even force you to lose sales.
Save Time and Money For Your Business
Ultimately, a Magento website development company can save you money as well as time, which could have a transformative effect on your business and overall eCommerce success. If you try to tackle problems with your website on your own, you could spend forever trying to figure everything out yourself, or spend a fortune hopping from one incomplete solution to another.
When you wait to optimize your website, you are also leaving sales on the table. Who knows what you could be missing out on if your website had been optimized and attended to properly weeks or even months ago. The sooner you make the right decisions for your business, the sooner you can start to grow. Get in contact with an impactful agency like 1Digital® that specializes in eCommerce platforms like Magento and who are recognized for their ability to offer professional solutions for store owners. When it comes Magento development, they are the easy choice.
Author is a freelance writer and having successful experience in writing about Internet Marketing Services. Currently he is writing about how to choose Volusion Design Services and Volusion Programmer.