836 total views
It is time to turn to the internet for valentine's theme makeup hacks, outfits, and hairstyles. Well, for hairstyles, I got you covered. It is quite stressful to decide what curly hairstyle you want when there are thousands of curly hair styling options for valentine's day.
Whatever your curly hair texture type is, there is a valentine's day hairstyle with your name on it. Look great if you are going for a romantic dinner with your partner or your friends.
Flat Twist Hairstyle
Curly hair textures are fun to style in flat twists because they provide volume to your hair and help keep your hair frizz-free. The flat twist is a great hairstyle to wear for special occasions like Valentine's day because the intricate designs look fabulous.
Tight High Bun
A tight bun for your valentine's day celebration is perfect because this hairstyle flaunts your features and whatever accessories you pick. Never underestimate the power of a tight high bun.
Let Your Curls Free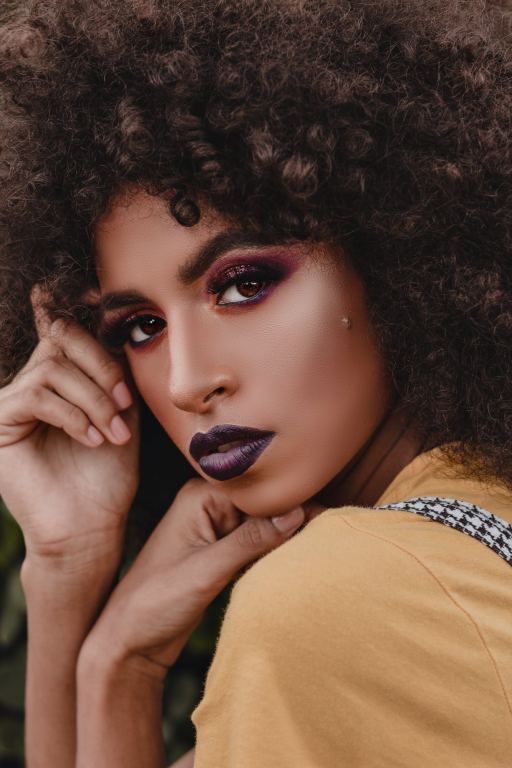 Some ladies prefer to have their luscious mane free. Let your curls free if you have your hair in a twist, braid, or cornrows. Embrace the beautiful pattern your hair has formed, and enjoy your natural curls.
Low Face Framing Bun
If your curl patterns are more loose waves, I highly recommend a low face-framing bun for this valentine's day. With the same colored hair tie and some bobby pins, feel like a princess getting ready for a romantic night with her prince. The wispy strands will frame your face delicately and give you an effortless look.
Intricately Designed Up-Do Hairstyle
A braided updo hairstyle will require some time and good braiding skills. If you feel ready for a challenge, a braided updo hairstyle is an ideal hairstyle for curly hair. Start braiding the back of your hair in an upward direction. With some curlers and time under the dryer, you will drop jaws all night long.
Half Up, Half Down
Half up and half down is a convenient and easy to create hairstyle if you are running late for your Valentine's Day while still looking put together and stylish. Tie your curls at the top with a small hair tie and let the other section be hair-free. This hairstyle works well on all curl types, and you don't need to worry about frizzy hair.
The Pineapple Method Hairstyle
Yes, there is a hairstyle method called pineapple hair. The pineapple method looks excellent when done correctly. Usually, ladies wear this hairstyle when going to bed because it protects their hair from friction and dry split ends. The mass of curls at the top of the head resembles a pineapple fruit hence the name.
Celebrity Rihanna often wears the pineapple hairstyle, and we can see why. Despite the name, the hairstyle looks great and goes well with any outfit. Smooth out your curls and look date-ready for your valentine's day.
Curly Colored Hair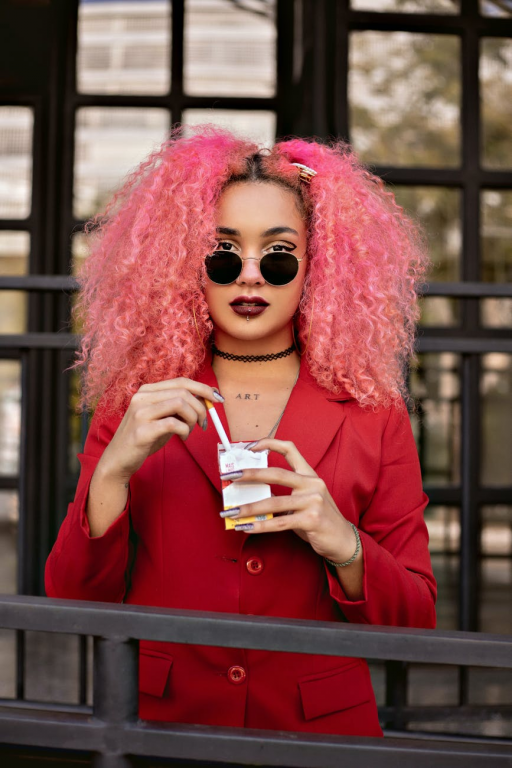 Curly colored hairstyle is an excellent way to show off soft and well-defined curls. It is a vintage hairstyle famous since the late 90s and it is easy to rock. Accessories this hairstyle with a clip at the front or wear a trendy choker necklace.
This braided updo hairstyle is elegant yet fashionable, vintage style yet young for grabbing a quick drink at your local bar and then dinner at a fancy restaurant for your valentine's day dinner.
Braided Up-Do
Braided updo is often not the first pick when it comes to hairstyling for a special occasion like valentine's day, and that is such a shame. Braided updo hairstyles are as elegant as any other hairstyle you might get from a professional hairstylist.
Elevate the hairstyle with cute accessories like beads or a pair of earrings. It's not what your wear but how you wear it. Braided updo is versatile so that you can style them in a top knot, coiled bun, or a high ponytail.
Braided Ponytail
A braided ponytail is a fantastic way to enhance your look for the day of love. Add some Valentine's day theme colors such as red and white, or go with metallic ash and silver.
Which hairstyle are you planning to style your curly hair with for valentine's day?
If you need a little boost with your hair, try Indique Hair extensions. Indique hair manufactures top-quality wigs and extensions made with 100% virgin human hair. The wide range of options keeps happy customers coming back for more. Healthy hair is essential for women, and Indique Hair helps you achieve your desired look.