730 total views
Right now, online store owners everywhere are trying to increase their traffic and conversions using various marketing tactics, with varying degrees of success. While digital marketing is important in and of itself, not nearly enough attention is being paid to the website's themselves. Unless your Shopify store is optimized appropriately, you're going to have a hard time pulling in the kind of traffic you want.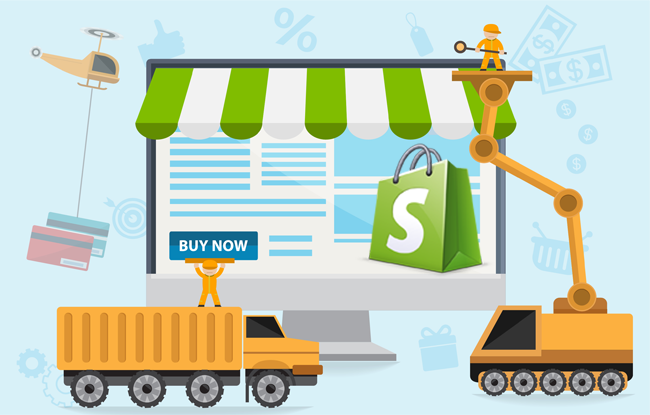 Can a Shopify custom design make a real impact on your traffic? To answer that question, it's important to understand the role that user experience currently plays in the success of your website and SEO in general. Years ago, it was enough to throw a few keywords on a page and watch your website begin to rank, but today, in order to climb the SERPs, you need to actually pay attention to the functionality of your website and make sure that it is attending to the needs of your users.
While Shopify is an excellent eCommerce platform and is a great starting point on your road to online success, it's unlikely that you will be able to get very far with a vanilla design. Google, and your users, expect more out of a professional website these days. This means that not only does your website need to look great from an aesthetic standpoint, but it also has to possess the proper technical quality.
Vanilla themes and basic templates are fine if you are running a hobby store, but if you want to meet customer expectations and show Google that you have content worth looking at, you may need a Shopify custom design that utilizes the latest SEO conventions as well as user experience improvements that streamline the checkout process and make it easy for your customers to find what they are looking for.
The Right Shopify Custom Design Agency For You
Web design for eCommerce is one thing, but if you want to truly improve your user experience and enhance your SEO, you need an agency that specializes in all aspects of Shopify functionality. Your Shopify store requires an expert touch if you truly expect to rank higher and improve your store in the eyes of your customers.
Functionality and ranking potential are now essentially the same thing, which means a custom design is certainly something you want to consider. You need more than a few visual improvements or fancy fonts if you are going to signal to your users that you are the go-to spot to shop online in your industry. Everything about your Shopify store, from the branding to the navigation, to the checkout process and the blog, needs to look and fit the part. Only an experienced design agency with an understanding of eCommerce as well as SEO can pull off something like this and deliver.
1Digital® is an agency that specializes in eCommerce web design, development, and SEO. They have a team of eCommerce gurus who work on the Shopify platform every day to deliver superior results for their clients. When it comes to crafting highly functional websites that don't simply look amazing but provide your users with everything they need, 1Digital® is the team you want in your corner.
Interested in Shopify custom design for your eCommerce business? Get in touch with the team at 1Digital® today by calling them at 888-982-8269 and ask how they can transform your Shopify store and help you bring in the traffic you need in order to grow your business. When it comes to all things eCommerce, you can count on 1Digital®.
 Author is a freelance writer and having successful experience in writing about Internet Marketing Services. Currently he is writing about how to choose Volusion Design Services and Magento Web Design.