317 total views
It is true that right on the summer onset, millions of people flock to Morocco to enjoy the summer sunshine of the North-African territory. That is why; the Moroccan summers observe the huge crowds in most of its popular touristy cities.
However, if you are desirous of spending a dreamy time undisturbed from heavy crowds, then plan for Morocco in October holidays with Virikson Holidays.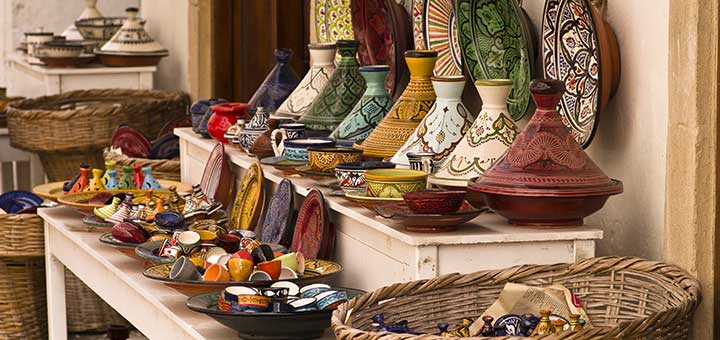 The month of October brings a new ambience with new delights in the country. Rambling in Moroccan surroundings in any time of October would surely make you realize why this African heaven has a pleasing reputation of "Cold Country with a Hot Sun"
Morocco's October, a Unique Mix of Hot and Cold
From the onset, October starts making itself known to the world with its unique soothing perks in Morocco. Being here in this fantastic month, you will be able to experience the feel and flavor of all the seasons.
A unique mix of hot days, cool days, dry days and rainy days together will make your stay time an unusual experience that you might never ever dreamt of in life. So for a beyond dreamy Morocco stay, October is ever ready to welcome you.
Morocco's October, A Reason for Exciting Packing List
If you have picked October, you are even going to enjoy your packing experience of for your Morocco vacation. For rummaging in hot sunshine, roll in comfy slacks like
Baggy full-sleeved shirts
Loose Jeans
Easy Trousers
Amidst the hot sunrays, a Sun glasses, floppy hat or head scarves would give an additional comfort in roaming around your favorite Moroccan spots.
Let us tell you that you still have to be prepared more for the winter feel when the sun goes down. It is because when the sun goes down, October activates the wintery ambience. So you need to put on the following warming attires
Sweaters and hoodies
Sweat shirts and light Jackets
Warm sleep suits
A pair of Socks (one is enough).
No matter wherever you wander in this Magrebian country in October, You are anytime in the way to receive an unexpected Rainfall after a dry summer time. So it would also suffice to keep a small folding Umbrella within your backpacks to sway in the unexpected rainfall in the October Autumns.
October Special Festivals of Morocco
Away from the grueling summers, October allows you every time fun and contentment for being everywhere in the country in suitable season special attire.
October is the festive month in which every Moroccan spot exudes a breath-taking beauty that readily allows you to find all the touristy perks you wish to find at your target spot.
From swarthy Sahara dunes to lofty Atlas, the colorful souks to bustling metropolises, every Moroccan spot becomes an ideal destination for you and your loved ones.
However, if you are a crazy craver of music, and dance, love eating dates, or a lover of African/Moroccan culture, colors and flavors, and then October welcomes you to attend 3 special festivals of the country. These are as follows
Date Festival of Erfound
After an amazing Camel hiking in Sahara dunes, head to the town of Erfound to attend the popular Date festival. And satiate your sweet tooth with scrumptious Mejoul dates of the region. It is a three-day festival which is organized to celebrate the harvest of these dates. You can also enjoy the local musuic, dancing, camel racing, and other fun-filled activities.
MOGA Music Festival
It is held in the popular coastal town of Essaouira of Morocco. It is a thrilling combination of the traditional Gnawa music, dance and arts and the modern amazing music of the country. It is an entertaining festival that is held in the mid of October.
Taragalte Festival in Sahara
It is the three day Sahara festival to celebrate the traditional Barber culture of Morocco. Book this festival in advance to sway in concerts, dance, music, and attend the workshops of poetry, art, and nomadic culture.